Does number of implants or type of attachment affect patient satisfaction with implant-retained mandibular overdentures?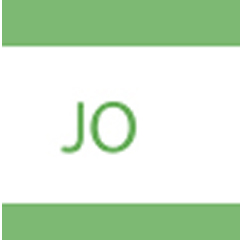 Published:
17 January 2020
Publisher's note
All claims expressed in this article are solely those of the authors and do not necessarily represent those of their affiliated organizations, or those of the publisher, the editors and the reviewers. Any product that may be evaluated in this article or claim that may be made by its manufacturer is not guaranteed or endorsed by the publisher.
Aim This study aimed to determine, from the patients€™ perspective, the optimal number of implants and the type of attachment used to support a mandibular overdenture.
Materials and methods This study was conducted with 166 patients who had received new implant-retained overdentures (IODs) in the mandible and conventional total prostheses in the maxilla, and have been using for at least 1-year. Three types of attachment (ball attachment, bar holder, and locator) were connected to either two or four implants. Patients completed the OHIP-14 questionnaire, and the results were statistically analyzed.
Results Patients were, in general, satisfied with their mandibular IODs (OHIP-ADD: 7.07 ±9.09, OHIP-SC: 0.95 ±2.11). While the satisfaction rate was higher for males (P < 0.05), there was no difference for age factor (P > 0.05). Higher satisfaction was observed for 4-implant support (P = 0.014), especially with bar holders (OHIP-SC: 0.13 ±0.43). No difference was found between the locator and ball attachment in prostheses with 2-implant (P > 0.05).
Conclusion Four implant-support, in particular, with bar-holders, exhibited higher satisfaction. There was no difference between locator and ball attachment in terms of patient satisfaction.
Kucukkurt, S., & Tükel, H. C. (2020). Does number of implants or type of attachment affect patient satisfaction with implant-retained mandibular overdentures?. Journal of Osseointegration, 12(2), 154–160. https://doi.org/10.23805/JO.2020.12.01.04