Early implant placement: 3D radiographic study on the fate of buccal wall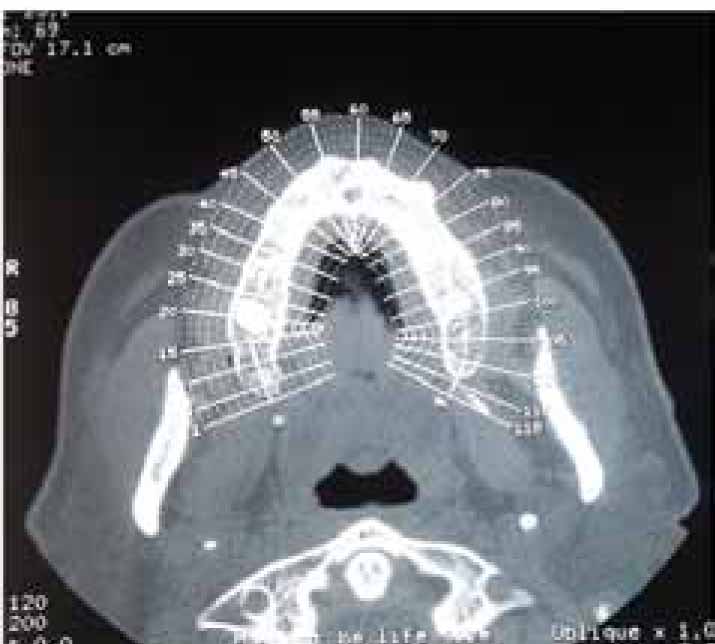 Published:
31 October 2017
Publisher's note
All claims expressed in this article are solely those of the authors and do not necessarily represent those of their affiliated organizations, or those of the publisher, the editors and the reviewers. Any product that may be evaluated in this article or claim that may be made by its manufacturer is not guaranteed or endorsed by the publisher.
Aim Tooth extraction results in a reduction of  bone quantity. The scientific literature shows that post-extraction implants do not modify the pattern of bone remodeling secondary to dental extraction. The use of contextual bone regeneration techniques has proven effective in preventing or reducing this bone resorption. The purpose of this case report  is to assess the maintenance of the buccal bone volume around an early implant through an analysis with TC dental scan  one year after the delivery of the prosthesis.
Case report A 40 years old man with periodontitis came under our observation. After periodontal treatment  careful extraction in the premolar area was performed and after 4 weeks an implant was inserted as well as a simultaneous bone grafting was performed with collagen membrane to reduce post-extraction socket-shrinking. After osseointegration period (4 months) the implant was loaded and the clinical and radiographic follow-up is presented. A computed tomography (TC) analysis before and one year from loading was also made to show the preservation of hard tissues and the integrity of the buccal bone plate.
Conclusion The use of bone regeneration around immediate implants can help to obtain good functional and esthetic outcomes. 3D radiographic study demonstrates that the buccal bone can be preserved one year after loading.
Lanza, A., Scognamiglio, F., De Marco, G., Di Francesco, F., Femiano, F., Lanza, M., & Itro, A. (2017). Early implant placement: 3D radiographic study on the fate of buccal wall. Journal of Osseointegration, 9(3), 276–281. https://doi.org/10.23805/jo.2017.09.03.02